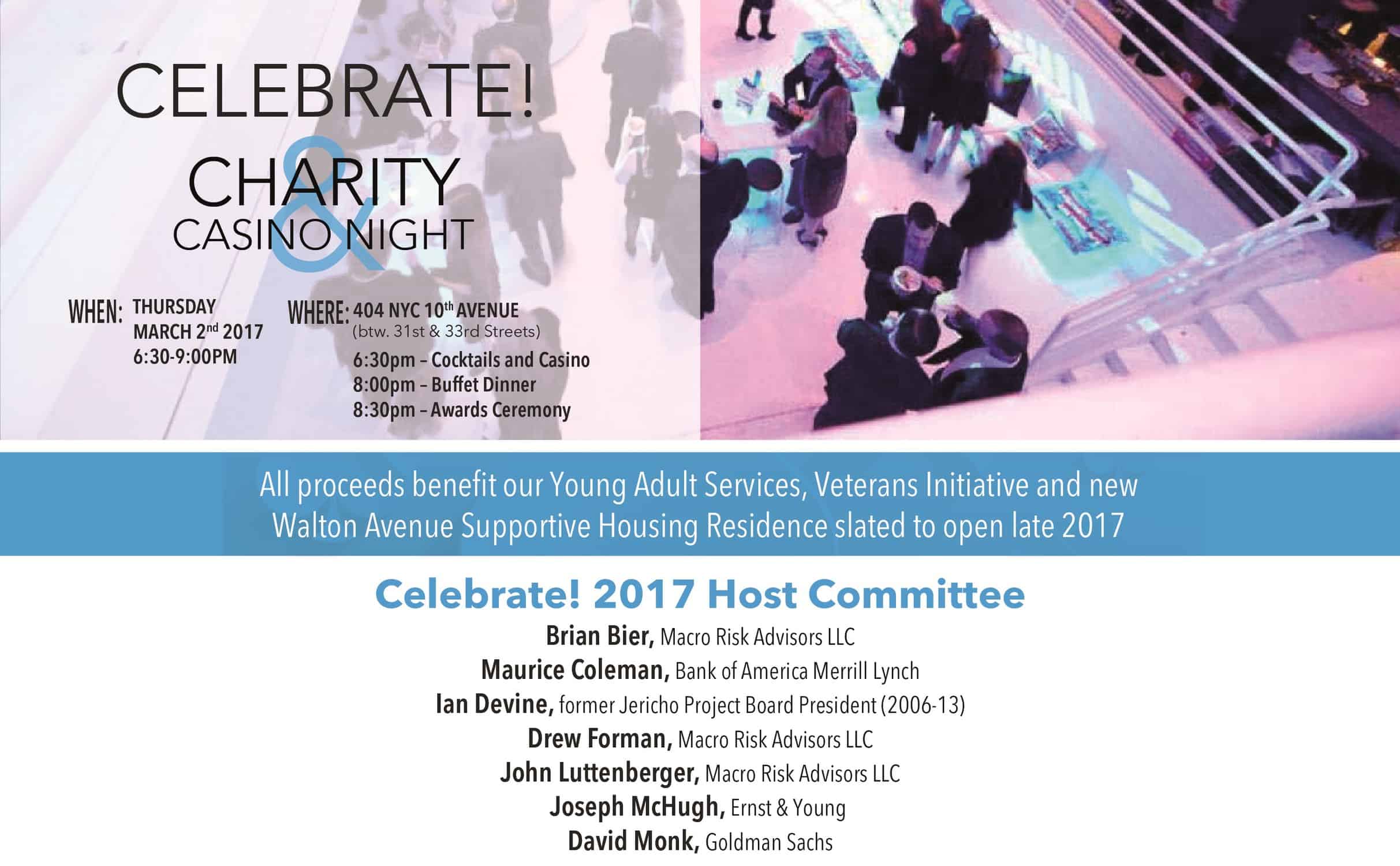 Each ticket comes with $200 of "funny money"
for participation in casino activities.
Thank you to our 2017 Celebrate! Sponsors for investing in our mission to end homelessness in New York City.
Off the Streets
Dean Curnutt & Frances Regan

On with Life
Ernst & Young
Edward & Helen Hintz
Macro Risk Advisors
Michael & Kristin Reed

Life-Changer
Cara Eisen & Gil Forer
Mark & Debbie Kopinski
North Sound Management

Home to Stay
Michael & Mimi Boublik
Cheever Development Corporation
Joel & Karyn Cohen
Gibson, Dunn & Crutcher LP
TriNet

Advocate
Ian & Kerri Devine

Champion
Amie Gross Architects
Artec Contruction & Development Corp.
Bright Power
Epoch Investment Partners, Inc.
Scott & Kara Friedman
Joyce and Chris Frost
greyhealth group
Highline Capital Management
Hirschen Singer & Epstein LLP
Kasowitz, Benson, Torres & Friedman LLP
Francesca Kress
Robert Levy
Jerome Menifee
Oberland Capital
Proskauer Rose LLP
Ali Samadi
Signature B&B
Dawn & Marc Trachtenberg
And thank you to Chatham Imports for generously donating spirits for the evening!
_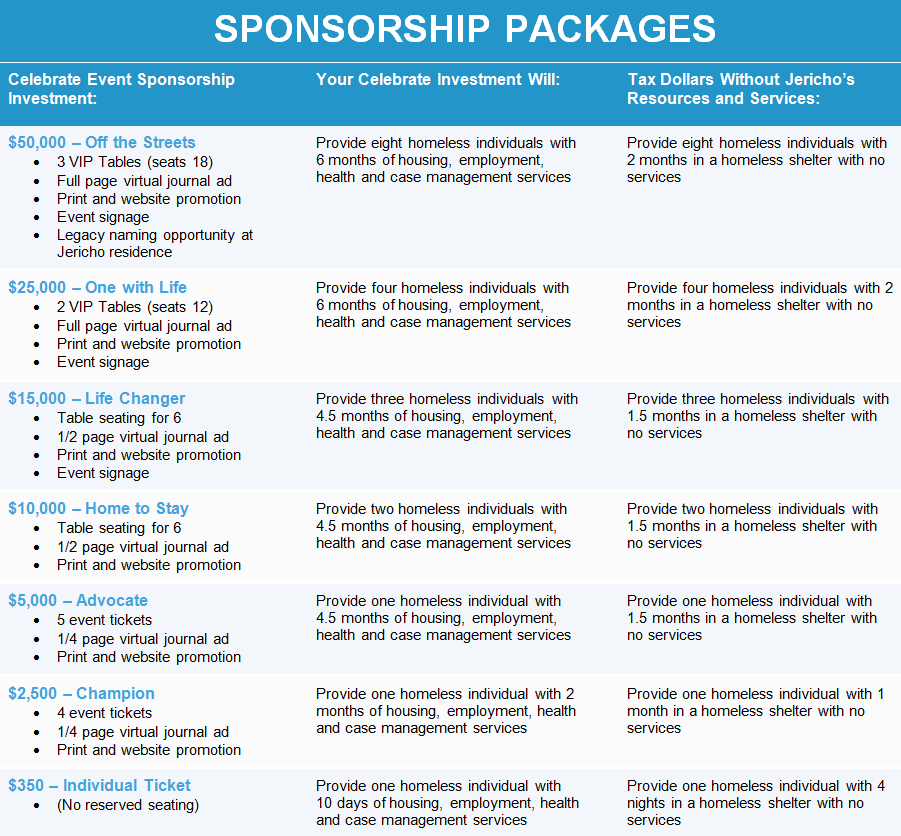 Advertise at the Event with our Virtual Journal
This year, Jericho has decided to implement an online ad journal rather than the paper journal of the past. Besides the obvious benefits of "going green" since print journals are often discarded immediately after the event, there are savings in both cost and time. There are other benefits for the sponsor advertising in an online ad journal. Your ad:
Will be continuously played in a slideshow throughout the night at Celebrate, providing maximum sponsor exposure to over 300 New York philanthropists.
Can be viewed on all mobile devices.
Will be seen by anyone who visits our website.
Offers almost instantaneous exposure since ads are activated within days of submission.
Provides a convenient way for sponsors to submit ads online.
Can be colorfully designed rather than in traditional black and white, for enhanced acknowledgement.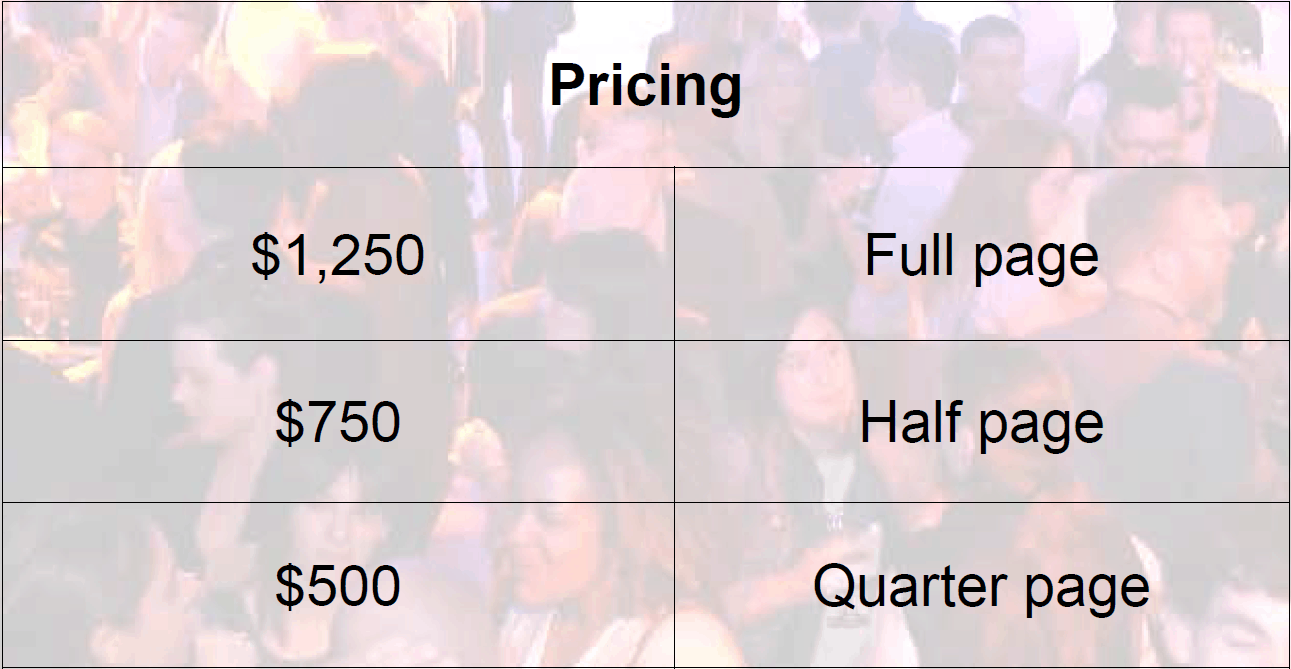 For more information contact Michelle Anthony at 646-624-2341 or manthony@jerichoproject.org.