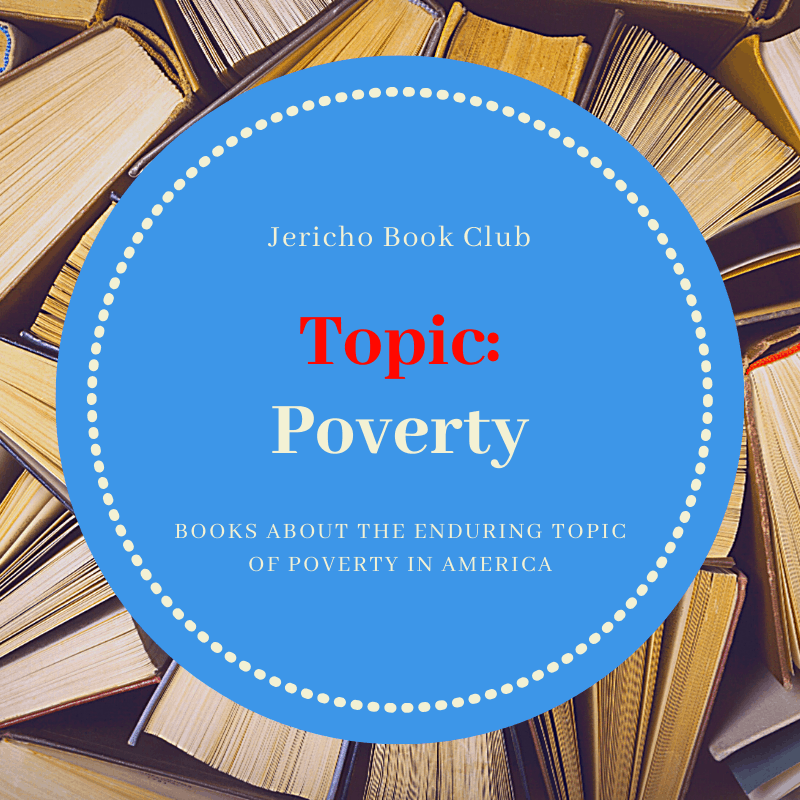 A new reading list for those who are interested in contextualizing and understanding poverty in the United States. This book club list offers a variety of viewpoints and the authors represented here approach poverty from interesting and compelling angles. There exists no singular expression of poverty, and poverty does not strike all demographics equally, those who are impoverished are diverse racially, ethnically, geographically, and culturally. This week's reading list aims to help readers understand the diversity of the impoverished population in America.
1. Hillbilly Elegy: A Memoir of a Family and Culture in Crisis by J.D. Vance
NEW YORK TIMES BESTSELLER
From a former marine and Yale Law School graduate, a powerful account of growing up in a poor Rust Belt town that offers a broader, probing look at the struggles of America's white working class
It may seem obvious to discover the ideal essay support review, but you should still check your study before making a final choice. A good essay support review can tell you a lot about how well you're writing and whether or not the business is willing to work with youpersonally writing service https://graduateowls.com/, but you have to know the right things to search for.
Hillbilly Elegy is a passionate and personal analysis of a culture in crisis—that of white working-class Americans. The decline of this group, a demographic of our country that has been slowly disintegrating over forty years, has been reported on with growing frequency and alarm, but has never before been written about as searingly from the inside. J. D. Vance tells the true story of what a social, regional, and class decline feels like when you were born with it hung around your neck.
The Vance family story begins hopefully in postwar America. J. D.'s grandparents were "dirt poor and in love," and moved north from Kentucky's Appalachia region to Ohio in the hopes of escaping the dreadful poverty around them. They raised a middle-class family, and eventually their grandchild (the author) would graduate from Yale Law School, a conventional marker of their success in achieving generational upward mobility.
But as the family saga of Hillbilly Elegy plays out, we learn that this is only the short, superficial version. Vance's grandparents, aunt, uncle, sister, and, most of all, his mother, struggled profoundly with the demands of their new middle-class life, and were never able to fully escape the legacy of abuse, alcoholism, poverty, and trauma so characteristic of their part of America. Vance piercingly shows how he himself still carries around the demons of their chaotic family history.
A deeply moving memoir with its share of humor and vividly colorful figures, Hillbilly Elegy is the story of how upward mobility really feels. And it is an urgent and troubling meditation on the loss of the American dream for a large segment of this country.
2. Dreamland: The True Tale of America's Opioid Epidemic by Sam Quinones
From a small town in Mexico to the boardrooms of Big Pharma to main streets nationwide, an explosive and shocking account of addiction in the heartland of America.
In 1929, in the blue-collar city of Portsmouth, Ohio, a company built a swimming pool the size of a football field; named Dreamland, it became the vital center of the community. Now, addiction has devastated Portsmouth, as it has hundreds of small rural towns and suburbs across America–addiction like no other the country has ever faced. How that happened is the riveting story of Dreamland.
With a great reporter's narrative skill and the storytelling ability of a novelist, acclaimed journalist Sam Quinones weaves together two classic tales of capitalism run amok whose unintentional collision has been catastrophic. The unfettered prescribing of pain medications during the 1990s reached its peak in Purdue Pharma's campaign to market OxyContin, its new, expensive–extremely addictive–miracle painkiller. Meanwhile, a massive influx of black tar heroin–cheap, potent, and originating from one small county on Mexico's west coast, independent of any drug cartel–assaulted small town and mid-sized cities across the country, driven by a brilliant, almost unbeatable marketing and distribution system. Together these phenomena continue to lay waste to communities from Tennessee to Oregon, Indiana to New Mexico.
Introducing a memorable cast of characters–pharma pioneers, young Mexican entrepreneurs, narcotics investigators, survivors, and parents–Quinones shows how these tales fit together. Dreamland is a revelatory account of the corrosive threat facing America and its heartland.
3. Hand to Mouth: Living in Bootstrap America by Linda Tirado
We in America have certain ideas of what it means to be poor. Linda Tirado, in her signature brutally honest yet personable voice, takes all of these preconceived notions and smashes them to bits. She articulates not only what it is to be working poor in America (yes, you can be poor and live in a house and have a job, even two), but what poverty is truly like—on all levels.
Frankly and boldly, Tirado discusses openly how she went from lower-middle class, to sometimes middle class, to poor and everything in between, and in doing so reveals why "poor people don't always behave the way middle-class America thinks they should."
4. Glass House: The 1% Economy and the Shattering of the All-American Town by Brian Alexander
In 1947, Forbes magazine declared Lancaster, Ohio the epitome of the all-American town. Today it is damaged, discouraged, and fighting for its future. In Glass House, journalist Brian Alexander uses the story of one town to show how seeds sown 35 years ago have sprouted to give us Trumpism, inequality, and an eroding national cohesion.
The Anchor Hocking Glass Company, once the world's largest maker of glass tableware, was the base on which Lancaster's society was built. As Glass House unfolds, bankruptcy looms. With access to the company and its leaders, and Lancaster's citizens, Alexander shows how financial engineering took hold in the 1980s, accelerated in the 21st Century, and wrecked the company. We follow CEO Sam Solomon, an African-American leading the nearly all-white town's biggest private employer, as he tries to rescue the company from the New York private equity firm that hired him. Meanwhile, Alexander goes behind the scenes, entwined with the lives of residents as they wrestle with heroin, politics, high-interest lenders, low wage jobs, technology, and the new demands of American life: people like Brian Gossett, the fourth generation to work at Anchor Hocking; Joe Piccolo, first-time director of the annual music festival who discovers the town relies on him, and it, for salvation; Jason Roach, who police believed may have been Lancaster's biggest drug dealer; and Eric Brown, a local football hero-turned-cop who comes to realize that he can never arrest Lancaster's real problems.
5. The Immortal Life of Henrietta Lacks by Rebecca Skloot
NAMED ONE OF THE BEST BOOKS OF THE YEAR BY The New York Times Book Review • Entertainment Weekly • O: The Oprah Magazine • NPR • Financial Times • New York • Independent (U.K.) • Times (U.K.) • Publishers Weekly • Library Journal • Kirkus Reviews • Booklist • Globe and Mail
Her name was Henrietta Lacks, but scientists know her as HeLa. She was a poor Southern tobacco farmer who worked the same land as her slave ancestors, yet her cells—taken without her knowledge—became one of the most important tools in medicine: The first "immortal" human cells grown in culture, which are still alive today, though she has been dead for more than sixty years. HeLa cells were vital for developing the polio vaccine; uncovered secrets of cancer, viruses, and the atom bomb's effects; helped lead to important advances like in vitro fertilization, cloning, and gene mapping; and have been bought and sold by the billions.
Yet Henrietta Lacks remains virtually unknown, buried in an unmarked grave.
Henrietta's family did not learn of her "immortality" until more than twenty years after her death, when scientists investigating HeLa began using her husband and children in research without informed consent. And though the cells had launched a multimillion-dollar industry that sells human biological materials, her family never saw any of the profits. As Rebecca Skloot so brilliantly shows, the story of the Lacks family—past and present—is inextricably connected to the dark history of experimentation on African Americans, the birth of bioethics, and the legal battles over whether we control the stuff we are made of.
Over the decade it took to uncover this story, Rebecca became enmeshed in the lives of the Lacks family—especially Henrietta's daughter Deborah. Deborah was consumed with questions: Had scientists cloned her mother? Had they killed her to harvest her cells? And if her mother was so important to medicine, why couldn't her children afford health insurance?
Intimate in feeling, astonishing in scope, and impossible to put down, The Immortal Life of Henrietta Lacks captures the beauty and drama of scientific discovery, as well as its human consequences.
6. Golden Gates: Fighting for Housing in America by Conor Dougherty
A New York Times Book Review Editors' Choice
A stunning, deeply reported investigation into the housing crisis
Spacious and affordable homes used to be the hallmark of American prosperity. Today, however, punishing rents and the increasingly prohibitive cost of ownership have turned housing into the foremost symbol of inequality and an economy gone wrong. Nowhere is this more visible than in the San Francisco Bay Area, where fleets of private buses ferry software engineers past the tarp-and-plywood shanties where the homeless make their homes. The adage that California is a glimpse of the nation's future has become a cautionary tale.
With propulsive storytelling and ground-level reporting, New York Times journalist Conor Dougherty chronicles America's housing crisis from its West Coast epicenter, peeling back the decades of history and economic forces that brought us here and taking readers inside the activist uprisings that have risen in tandem with housing costs.
To tell this new story of housing, Dougherty follows a struggling math teacher who builds a political movement dedicated to ending single-family-house neighborhoods. A teenaged girl who leads her apartment complex against their rent-raising landlord. A nun who tries to outmaneuver private equity investors by amassing a multimillion-dollar portfolio of affordable homes. A suburban bureaucrat who roguishly embraces density in response to the threat of climate change. A developer who manufactures homeless housing on an assembly line.
Sweeping in scope and intimate in detail, Golden Gates captures a vast political realignment during a moment of rapid technological and social change.