This post was originally published on PRWEB.
NEW YORK, NY JULY 19, 2016
Tori Lyon, CEO of Jericho Project, a nationally-acclaimed nonprofit ending homelessness at its roots, will receive a Brava Award for distinguished leadership and achievement bestowed by SmartCEO. Lyon will be honored at the Brava Awards ceremony on July 27, 2016 at Hudson Mercantile.
"Tori Lyon is a woman who is truly making a difference in the world. She is an exemplary leader in her organization and community, with hallmark qualities of vision, passion, compassion, dedication and perseverance," said Jaime Nespor-Zawmon, president of SmartCEO, the integrated multimedia company educating and inspiring the business community.
The award coincides with Lyon's 20th year at Jericho Project, where she was named Executive Director in 2005 and CEO in January of this year.
"We applaud Tori for her vision in anticipating the needs of vulnerable New Yorkers and her courage in tackling seemingly intractable issues around homelessness," said Mark Kopinski, Jericho Project Board Chair.
Under her leadership Jericho has significantly expanded its reach to serve over 2,000 adults and children, including 550 veterans, through seven supportive housing residences and apartments across the city. In addition to housing, Jericho's services enable homeless individuals and families to get and keep jobs and improve physical and mental wellness.
Lyon was an early mover in addressing veterans homelessness and today serves on the Executive Committee for the New York City Coalition on the Continuum of Care Veterans Task Force to end veteran homelessness in New York. She was named to Mayor Bill de Blasio's Task Force to guide the city's plan to build 15,000 units of supportive housing.
Lyon's other innovative initiatives take on homelessness among families and young adults. Jericho's Home to Stay program, originally a Robin Hood pilot helping episodically homeless families maintain housing that has since been expanded by New York City, will serve over 300 families this year.
Next, Jericho is launching a Young Adult Initiative to address the needs of homeless young adults, with a special focus on those who are Lesbian Gay Bisexual, Transgender and Questioning (LGBTQ).
The Brava Awards celebrate the distinguished achievements of 40 of Greater New York's top women business leaders who encourage local philanthropy, mentor up-and-coming leaders and set their companies on the path to tremendous growth. This year's class collectively generates more than $1.29 billion in annual revenue and employs 9,410 individuals.
Winners are selected by an independent committee of local business leaders based on company growth, community impact and mentoring. The New York Brava Awards ceremony is an expected sell-out event where more than 350 local executives and guests will gather and celebrate their noteworthy achievements.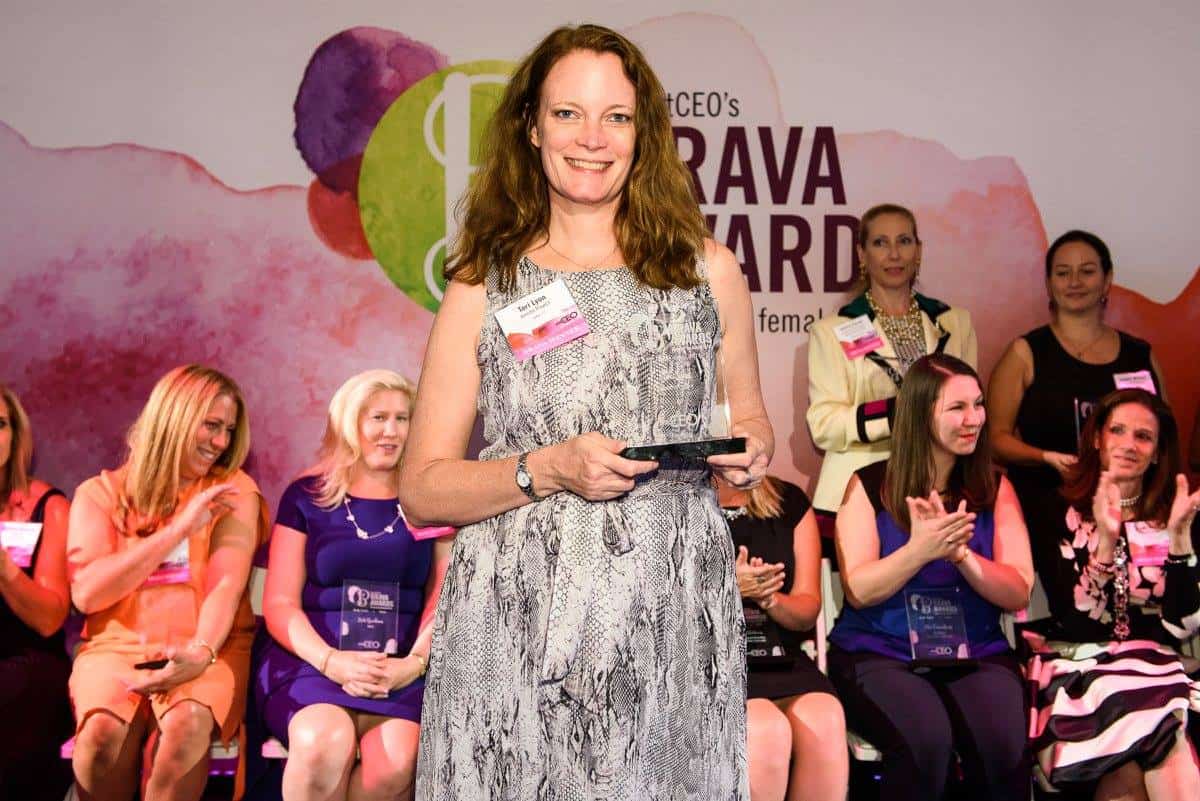 About SmartCEO:
SmartCEO's mission is to educate and inspire the business community through its award-winning magazine, connections at C-level events and access to valuable online resources. SmartCEO's integrated media platforms reach decision makers in the Baltimore, Boston, Charlotte, Long Island, New Jersey, New York, Philadelphia and Washington, DC, metropolitan areas. http://www.smartceo.com
About Jericho Project:
Jericho Project was founded in 1983 to provide housing and comprehensive services to New York City's most vulnerable homeless individuals. Led by the belief that transformation can occur in every individual, Jericho Project creates a community that inspires individual change, fosters sustainable independence, and motivates men and women to reach their greatest potential. 95% of our clients maintain housing stability and 90% of Jericho residents affected by substance abuse maintain their sobriety.
To achieve these goals, Jericho employs rigorous fiscal discipline along with innovative public-private partnerships and a base of passionate donors that has created a solid foundation for its work. Jericho's housing and extended services cost $13,000 per person annually, compared to $32,000 for a single shelter, $50,000 for a family shelter, and $168,000 for a jail cell annually.