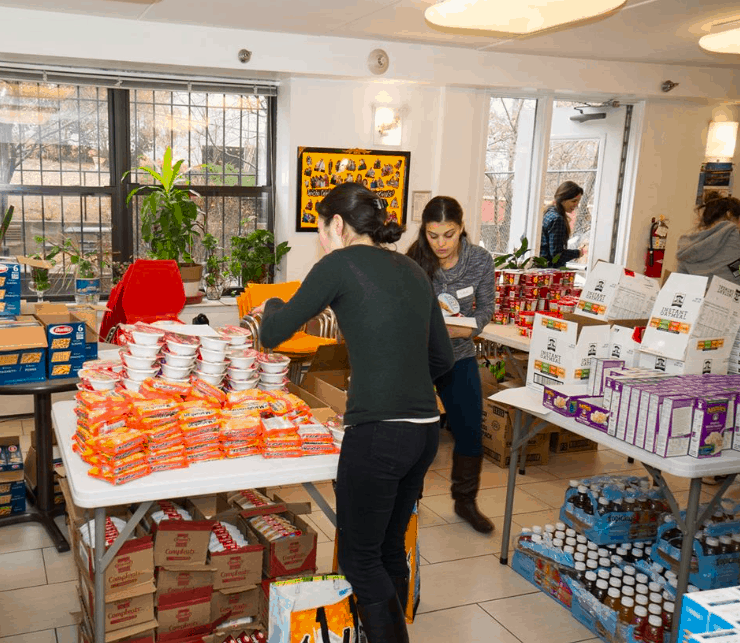 Jericho Project CEO Tori Lyon's Op-Ed in City Limits about hazard pay for nonprofit essential employees who are working the front lines during the pandemic. You can read the article on City Limit's website here. 
When the $480-billion stimulus package was signed last week, hazard pay for essential workers was notably absent.
A 50 percent bonus for essential workers requested by nonprofit agencies to echo Governor Cuomo's proposal for front-line workers is both a noble and urgent call to action for the Federal government in this crisis.
As the COVID-19 wreckage lays bare the deep inequities in health care and economic opportunities in our society, it's time to recognize the life-saving work being done by maintenance and other essential personnel who are keeping housing and food centers safe and protecting vulnerable people from homelessness, hunger and illness.
In Jericho Project's case, we have built supportive housing residences where formerly homeless individuals – including veterans, families and young, largely LGBTQ adults – can live independently and with dignity.
Paying one-third of their income for their own lease and key to an apartment, they also access social workers, caseworkers and employment specialists to help them recover from trauma and economic hardship and move on with their lives.
Stable housing, along with mental health, employment and family/social connections, form the cornerstones of a person's stability. An impressive 96 percent of our clients continue to live independently. Many go on to better health, jobs and careers, family reunification.
But as a nonprofit organization serving over 2,500 New Yorkers, including 750 veterans, Jericho Project is facing the same challenges as every other organization in this city in lockdown and observing social distancing.
We started in February, speaking with our staff about the health crisis and putting a COVID plan in place in early March. We were able to immediately implement remote counseling, social distancing and professional sanitizing in our residences.
We put emergency health guidelines in place, ensuring consistent telephone or digital contact and, in coordination with NYC Department of Social Services and the New York City Department of Health and Mental Hygiene, do so with increased frequency if an individual is at risk or ill.
If any of our residents do contract COVID-19 – and thankfully very few have to date due to our rigorous processes — we post information in the building while maintaining the individual's privacy.
But what makes this strategy and these results possible? Social services organizations require maintenance and 24-hour staffing of the places where our clients live – and rely on workers making a minimum wage to provide it.
For Jericho, our essential workers are the people at the front desk – who keep the security intact and congregating spaces closed – and the maintenance workers who keep our apartment buildings clean.
Take Rodolfo Casiano, one of our unsung heroes. He rises at 4 a.m. every day to travel from his home on Staten Island to our Veterans Residence in the Bronx – requiring two trains and the Ferry.
Once there, he is trouble-shooting, making necessary repairs and keeping our physical plant clean and operational – from constantly wiping down the elevators and laundry rooms to sweeping the exterior.
Without him, our residents – many of whom are older and more vulnerable to illness — would no doubt be flooding the hospitals.
To be clear, Jericho Project and other nonprofits are doing what we can on our own, paying incentives to people like Rodolfo, even as our traditional fund-raising gatherings have been postponed or cancelled.
We unconditionally support a 50 percent increase for the health care workers, fire fighters, public transportation operators and grocery packers who are keeping us safe and sheltering in place.
But in the realm of nonprofits, our front-line workers – who also leave their families, often in economically disadvantaged communities, to man the front desk, stock the shelves and mop the floors of residences and food pantries –also deserve recognition and remuneration. When we clap each night at 7 pm, we clap for them too.