An Evening of Inspiration and Hope:
Jericho Project Celebrates Tori Lyon's 25 Years of Leadership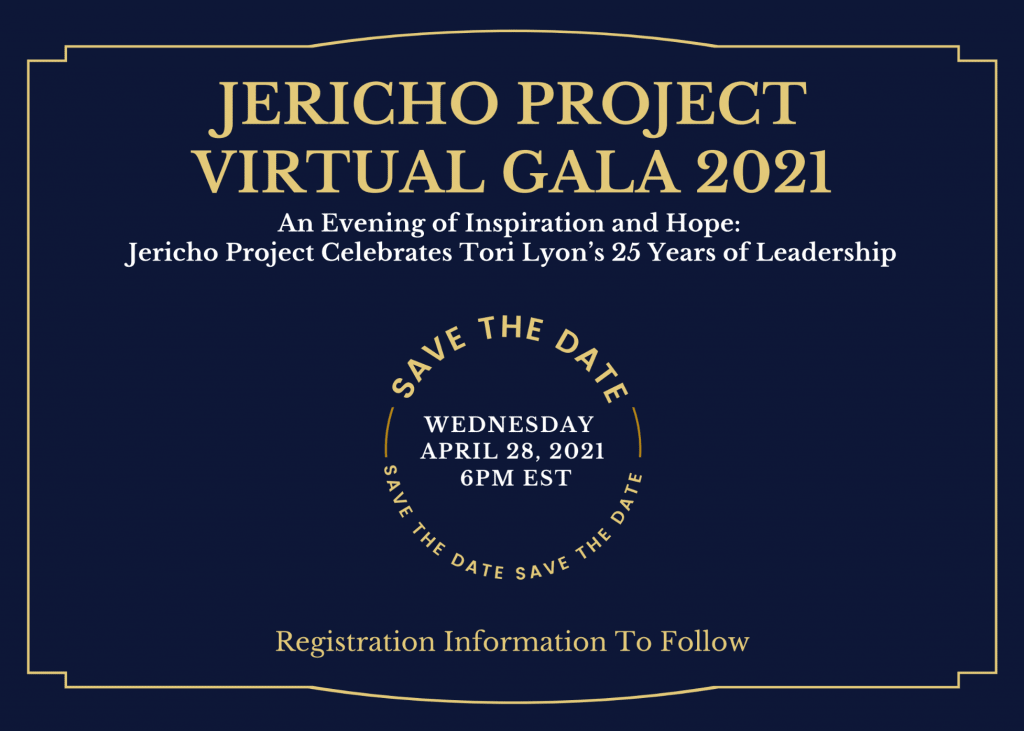 Join us on Wednesday, April 28th from 6-7PM as we honor our essential staff and celebrate our CEO Tori Lyon's 25 years of leadership at Jericho Project. Stay tuned for more information about the event, including speakers, entertainment, a raffle, and exclusive prizes.
We hope to see you there!
Consider a Sponsorship
We would be privileged to count you among our sponsors. Recognition of your generosity will be provided during our event, on our program that will be distributed to all event supporters, and will be available on the Jericho Project's website. In addition, all contributions are tax-deductible to the extent permitted by law.
Guest Speaker Announcement
We are excited to announce that we secured Natalie Pasquarella as our Virtual Gala Emcee! Natalie anchors NBC 4 New York's 4 p.m., 6 p.m. and 11 p.m. daily newscasts. She also contributes to I-Team investigations throughout the Tri-State area. Keep an eye out for our next guest speaker announcement!