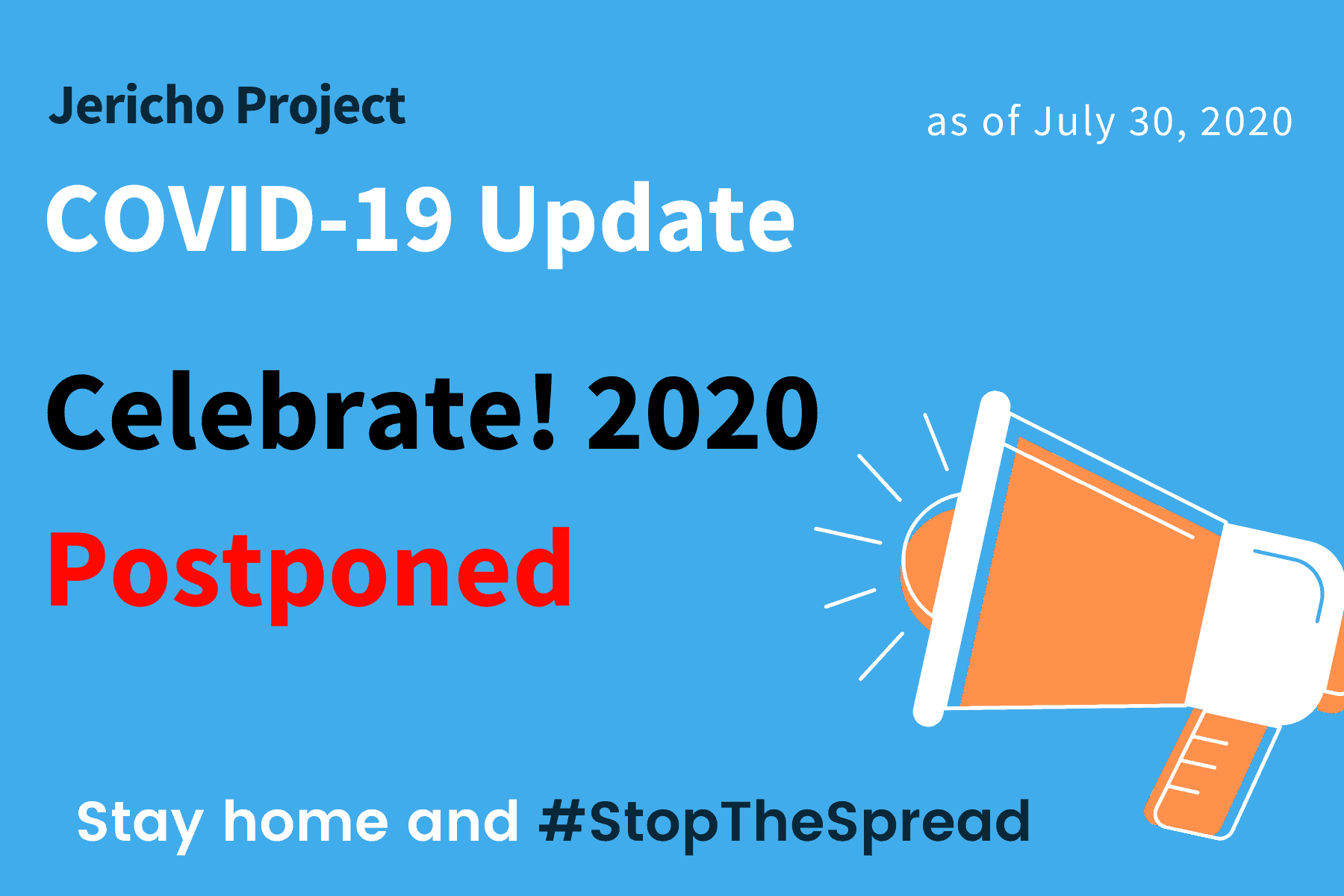 Celebrate! 2020
Due to continued concerns over the coronavirus (COVID-19), and with the well-being of attendees, partners and staff as the number one priority, Jericho Project has decided that once again rescheduling our annual Celebrate! 2020 Gala scheduled for October 15th, 2020 is the only responsible course of action at this time. The US Centers for Disease Control and Prevention continues to recommend social distancing measures to slow the spread of the virus, and in compliance with these recommendations and with the hopes that 2021 will allow us to once again convene and celebrate our progress towards ending homelessness, we are choosing to postpone the event.
You can read more about COVID-19 guidelines
here
.
We are closely monitoring updates about COVID-19 and hope to re-schedule our Celebrate!2020 Gala as soon as it is deemed safe to do so. We are currently targeting May of 2021, however, you can also visit our
website
and follow us on social media for more
updates
.
Celebrate 2019!
Celebrating 36 Years of Ending Homelessness
Thank you to everyone who joined us at our annual Celebrate! 2019 event. We also would like to share our gratitude to those who also provided us with a donation who were unable to attend. Your support directly benefits vulnerable New Yorkers in need of stable housing and other supportive services.
With Gratitude
Stefan Holt, News Anchor, WNBC-TV for serving as the Master of Ceremonies for the second year in a row and for the news segment below.
Simone Joye Eford, Chief Development and Communications Officer and the Development Team 
Lynthia Romney of Romney Public Relations
Jericho's Young Professional Council (YPC) Members
---
Past Celebrate! Events