Strong Leadership to Guide Our Future

Tori Lyon Chief Executive Officer
Ms. Lyon joined the Jericho Project in 1996 as the Director of Development. In 1999, she was promoted to Associate Executive Director, in 2005 became Executive Director, and in 2016 CEO. Ms. Lyon's experience includes over 25 years in the supportive housing industry, primarily responsible for strategic planning, fundraising, housing and program development, and executive management. Prior to joining the Jericho Project, Ms. Lyon was the Grants Manager at Bailey House, a supportive housing program for people living with HIV/AIDS. At Jericho, Ms. Lyon has overseen the development of more than 550 units of supportive housing, launched a nationally-recognized Veterans Initiative, and led the strategic growth of the agency, more than quadrupling the number of people served since 2010. She holds a B.S. degree from the Wharton School of Business at the University of Pennsylvania.
Michael Tuccillo Chief Financial Officer
Mr. Tuccillo joined Jericho Project in October of 2021 as the Chief Financial Officer. Prior to working at Jericho Project Mr. Tuccillo worked at the CFO level for over 12 years in the not for profit space for two different organizations. Most recently he worked for God's Love We Deliver, a charitable not for profit, providing medically tailored meals to clients who are too sick to cook for themselves. Prior to that Mr. Tuccillo worked for the Specialty Food Association, a membership, 501c6 organization that serves the specialty food industry. Mr. Tuccillo is a CPA graduating with a BS degree in accounting from St. John's University and an MBA from the Wharton School.
---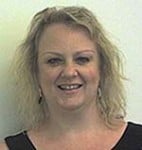 Doreen Straka Chief Operating Officer
Doreen Straka joined Jericho Project in 2010 as the Senior Director of Strategic & Workforce Opportunities and was promoted to Chief Operating Officer in 2014. Before coming to Jericho, Ms. Straka worked at BronxWorks as the Program Director for Workforce Development, and later as its Director of Operations. She has also held the position of Senior Program Officer for the Corporation for Supportive Housing (CSH), and as the Director of the Greater Williamsburg Collaborative. At Jericho, she initiated the development of Jericho's Youth Initiative. Her responsibilities as COO include housing development; asset and property management of Jericho's 550+ units of housing; human resources; information technology; and other strategic areas. Ms. Straka holds a Master's in Social Work from the Silberman School of Social Work at Hunter College of the City University of New York, and a B.A. in Business Administration from The George Washington University. She has additional higher education in Construction Management and Non-profit Finance from New York University.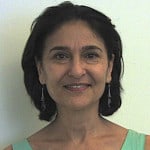 Sara Farimani  Deputy Chief, Workforce Opportunities
Sara Farimani joined Jericho Project in March 2015 as the Senior Director of Programs and Services for its Workforce Opportunities (WfO) Program. She was promoted to Deputy Chief of Workforce Opportunities in April 2016. She has worked in the field of Workforce Development for over 20 years in community-based and academic settings with oversight and management responsibilities for services tailored for low-income New York City residents. Before joining Jericho, Ms. Farimani was the Director of Adult Education and Workforce Development at Northern Manhattan Improvement Corporation, leading the agency's portfolio of publically funded workforce and education programs for at risk young adults and underserved residents. Ms. Farimani holds a Master's degree in Economics from The New School University and is credentialed by the Public Private Ventures Workforce Leaders Academy.
---
Kenya Evans-Pinckney Chief Program Officer (CPO)
Kenya Evans-Pinckney, LCSW is an African American woman who has worked throughout the five boroughs of New York City and Long Island in various capacities within the social service arena. She earned her Master's in Social Work with a specialization in Substance Abuse from Fordham University School of Social Work in 2007. During her 15 years of service she has worked in various populations such as Veterans, domestic violence, mental health, and community residences. She is an active participant in committees and events addressing structural racism and empowering people of color. Currently she works at Jericho Project as Chief Program Officer where she provides individual and group supervision to bicultural staff as well as provides overall administrative oversight of 600 units of supportive housing and housing access services in Manhattan and the Bronx. Mrs. Evans-Pinckney provides culturally competent services in conjunction with evidenced based practices. She is trained and practices the following evidenced based treatment models: Cognitive Behavioral Therapy (CBT), Motivational Interviewing (MI), Trauma Informed Care (TIC), Harm Reduction, and the Sanctuary Model.