Strong Leadership to Guide Our Future

Tori Lyon Chief Executive Officer
Ms. Lyon joined the Jericho Project in 1996 as the Director of Development. In 1999, she was promoted to Associate Executive Director, in 2005 became Executive Director, and in 2016 CEO. Ms. Lyon's experience includes over 20 years in the supportive housing industry, primarily responsible for strategic planning, fund raising, housing and program development, and executive management. Prior to joining the Jericho Project, Ms. Lyon was the Grants Manager at Bailey House, a supportive housing program for people living with HIV/AIDS. At Jericho, Ms. Lyon has overseen the development of more than 350 units of supportive housing, launched a nationally-recognized Veterans Initiative, and led the strategic growth of the agency, more than quadrupling the number of people served since 2010. She holds a B.S. degree from the Wharton School of Business at the University of Pennsylvania.
---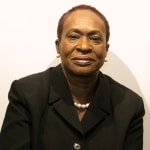 Ju-Ann Skinner Chief Financial Officer
Ju-Ann Skinner joined Jericho Project in 1996 as Director of Finance and was promoted to Chief Financial Officer in 2014. Prior to joining Jericho, she was an auditor with the former Arthur Anderson, and a CPA. As Chief Financial Officer,
Ms. Skinner oversees all finance functions, including planning, risk management, and compliance. Ms. Skinner received a Bachelor of Business Administration from Baruch and an MBA from Pace in Corporate Finance.
---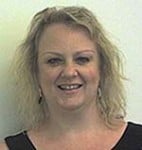 Doreen Straka Chief Operating Officer
Doreen Straka joined Jericho Project in 2010 as the Senior Director of Strategic & Workforce Opportunities and was promoted to Chief Operating Officer in 2014. Before coming to Jericho, Ms. Straka worked at BronxWorks as the Program Director for Workforce Development, and later as its Director of Operations. She has also held the position of Senior Program Officer for the Corporation for Supportive Housing (CSH), and as the Director of the Greater Williamsburg Collaborative.
At Jericho, she initiated the development of Jericho's Youth Initiative. Her responsibilities as COO include property management, human resources, information technology, housing development, and other administrative and strategic areas. Ms. Straka holds a Master's in Social Work from the Silberman School of Social Work at Hunter College of the City University of New York, and a B.A. in Business Administration from The George Washington University.
---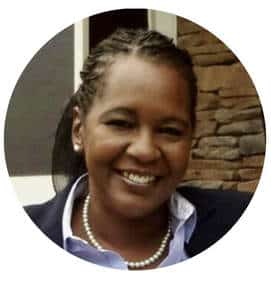 Simone Joye Eford Chief Development and Communications Officer
Simone Joye Eford is responsible for overseeing all fundraising and communications activities. Described as a humanitarian by the Southern Christian Leadership Conference (SCLC), the Norman Borlaug Foundation, the NAACP, and United Way, Simone is a visionary, charismatic nonprofit leader with a history of leadership and award-winning nonprofit services in New York, New Jersey and Georgia. She is among the nation's premier nonprofit leaders who has helped to create, develop, and sustain a multitude of nonprofit organizations, programs and board leadership. An avid fundraiser, she has raised over $10 million dollars throughout her career for worthy causes. Prior to joining the Jericho Project, Ms. Eford served as the founder of the National Association of Nonprofit Professionals (NANPP) and she is the prior Founder and Executive Director of Young People Matter (YPM), an agency which provided emergency shelter and wrap around services to homeless, runaway and exploited youth.  Ms. Eford holds a Bachelors of Arts degree in Communications from Hunter College of the City University of New York.
---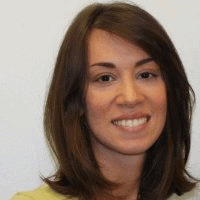 Adriana Rodriguez Chief Program Officer
Adriana Rodriguez joined Jericho Project in 2013 as Senior Director of Special Programs and in 2016 was promoted to Deputy Chief of Programs and Clinical Practice. Previously Ms. Rodriguez was Program Coordinator of the Home Again Veterans and Family Initiative at the Jewish Board of Family and Children's Services and a Research Clinician at the Trauma and Addiction Project. She is also a Lecturer at the Columbia University School of Social Work. Ms. Rodriguez is a Licensed Social Worker and holds a Master of Social Work from the Advanced Placement Program of the Graduate School of Social Work at Boston College and a B.S. in Social Work from Southern Connecticut State University.
---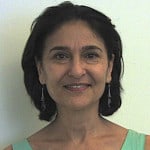 Sara FarimaniDeputy Chief, Workforce Opportunities and Quality Management
Sara Farimani joined Jericho Project in March 2015 as the Senior Director of Programs and Services for its Workforce Opportunities (WfO) Program. She was promoted to Deputy Chief of Workforce Opportunities in April 2016. She has worked in the field of Workforce Development for over 20 years in community-based and academic settings with oversight and management responsibilities for services tailored for low-income New York City residents. Before joining Jericho, Ms. Farimani was the Director of Adult Education and Workforce Development at Northern Manhattan Improvement Corporation, leading the agency's portfolio of publically funded workforce and education programs for at risk young adults and underserved residents. Ms. Farimani holds a Master's degree in Economics from The New School University and is credentialed by the Public Private Ventures Workforce Leaders Academy.
---