Strong Leadership to Guide Our Future

Tori Lyon Chief Executive Officer
Ms. Lyon joined the Jericho Project in 1996 as the Director of Development. In 1999, she was promoted to Associate Executive Director, in 2005 became Executive Director, and in 2016 CEO.
Ms. Lyon's experience includes over 20 years in the supportive housing industry, primarily responsible for strategic planning, fund raising, housing and program development, and executive management. Prior to joining the Jericho Project, Ms. Lyon was the Grants Manager at Bailey House, a supportive housing program for people living with HIV/AIDS.
At Jericho, Ms. Lyon has overseen the development of more than 350 units of supportive housing, launched a nationally-recognized Veterans Initiative, and led the strategic growth of the agency, more than quadrupling the number of people served since 2010.
She holds a B.S. degree from the Wharton School of Business at the University of Pennsylvania.
---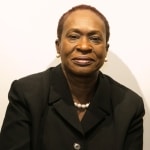 Ju-Ann Skinner Chief Financial Officer
Ju-Ann Skinner joined Jericho Project in 1996 as Director of Finance and was promoted to Chief Financial Officer in 2014. Prior to joining Jericho, she was an auditor with the former Arthur Anderson, and a CPA.
As Chief Financial Officer, Ms. Skinner oversees all finance functions, including planning, risk management, and compliance.
Ms. Skinner received a Bachelor of Business Administration from Baruch and an MBA from Pace in Corporate Finance.
---